To the customer, you are the company! We all have heard this phrase sooner or later in our corporate world. So, how often do you engage with your customers; Monthly, daily, yearly, or never? Do you engage with them on social media platforms? Social media today is not just a platform to stay connected with your friends. For brands, social media have become the right way to engage with their customers. It's a key catalyst for brands to elevate growth. If done right, customers will always see your brand like you. Social media engagement if followed with the key ingredients has the power to boost brand awareness and create positive ways towards company profile.
A deep walk into social media engagement
In the growing era of technology users, promoting brands on different social media platforms has vital importance. In the sphere, where we pay detail attention to our Instagram worthy stories, we must highly focus on representing brands on social platforms. Some brands underestimate the power of social media engagement; however, it is the best way to creates customers trust, loyalty, and authenticity. Today, social media is a kingpin to both offline and online businesses that can drive more profits.
But, what is social media engagement?
Social media engagement is when someone interacts with your social media account or more specifically, business social account. Some most popular social media platforms are Facebook, Instagram, Twitter, and LinkedIn. It comes in the form of:
Likes
Shares
Comments
Follows
Retweet
Click-throughs
These matrices are crucial for measuring the success of social media engagement for brands. It gives an insight into how effectively a brand can engage with its esteem customers.
Here are some strategies to follow that will help your brand practice social media engagement rightly.
Always make a note, it's not about selling
While proceeding with the engagement, always ask yourself a question "why am I using social media"? Social media platforms are for entertainment and not always for selling.
People use their social media to be entertained or to find something meaningful, not to be sold. If you keep selling your brand products and service on social media, you'll ultimately lose your followers and customers at the same time. Considering the metrics of social media, huge followers have a massive impact on brand social engagement. It gives newbie followers an idea that the brand has something important to showcase which people are loving.
Know the platforms
Facebook is the social media platform with an ability to capture 2 billion active users. Facebook, one of the oldest and well-known social platforms has now become more than connecting people. It is proved that it is one of the best ways to boost engagement through likes, comments, and shares.
Adopt these tips to get more likes, followers, and shares for your Facebook posts.
-Schedule 3 posts on an average daily which is relevant to your topic and is clearly understandable, even by the novice.
-Post attractive images, quotes, humour, videos that entertain visitors.
-Join the groups on Facebook that are relevant to your topic/business and know the latest trends in the market.
-Never copy someone's else content, as you would never want someone to copy your's right? Give followers something new, engaging, and informative.
-Spend time by engaging with your followers through comments or links.
Twitter has more than 320 million daily active users; provided the fastest growing social media platform for right social media interactions. On Twitter, you can win the followers or customers heart by tweet and re-tweet. You can follow people who have similar interest like you. Here are the tweets that perform well for Twitter:
Engagement is absolute higher with Tweet image links.
21% of people are likely to reply with a question tweet
There are 86% chances of re-tweets for a tweet with image links
With characters less than 100, engagement is 17% higher.
Instagram, an image based social media platform is one of the most powerful platforms with a 4.21% engagement rate that is 10x higher than the other social media platform i.e., Facebook and 84x higher than Twitter. You can connect your Instagram with Facebook and Twitter. Here are some lucrative tips to follow for Instagram engagement:
Almost 91% of the top-most brands use a minimum of seven or fewer hashtags.
Instagram stories boost the result 20% as it gives direct interaction with the users
Instagram contents and questions generate 3.5x more likes and comments than the vanilla posts.
Make the use of polls and surveys.
Decorate your posts with images and videos
Human eyes can remember more with image than with words. Your brand has a wide opportunity to increase followers, likes, and comments if you make strong visual content. Create valuable content by incorporating images. For example, images of people using your product and services successfully will always be a push. Or try narrating a funny or lesson story with an image. Make the use of features of social media app like filters, emoji, frames, etc. Also, you can make a video with a story of how your product or services is beneficial to your customers or bring some humour story.
Make it conversational
Want to get followers talking? The best way to do is to start being conversational with your followers. Ask them to share their reviews feedback about the products or services you offer, what they most like in your brands, what qualities make them a repetitive customer, or ask them whether if there is any improvement needed in any of the aspects. For example, you are having running a restaurant, ask customers about the quality of the food, restaurant services or aesthetic. Ask if they want some different cuisine to be served.
Apart from this, you can join the question & answer section. Give them useful information for their queries and concerns; this will make them feel valued and get you to see your brand as a helpful. Moreover, replying first will make you stand ahead of your competitors. But, most importantly, always ensure to provide the clear and right information or else you might lose customers or followers. In a nutshell, make them feel you want to hear from them.
Know your audience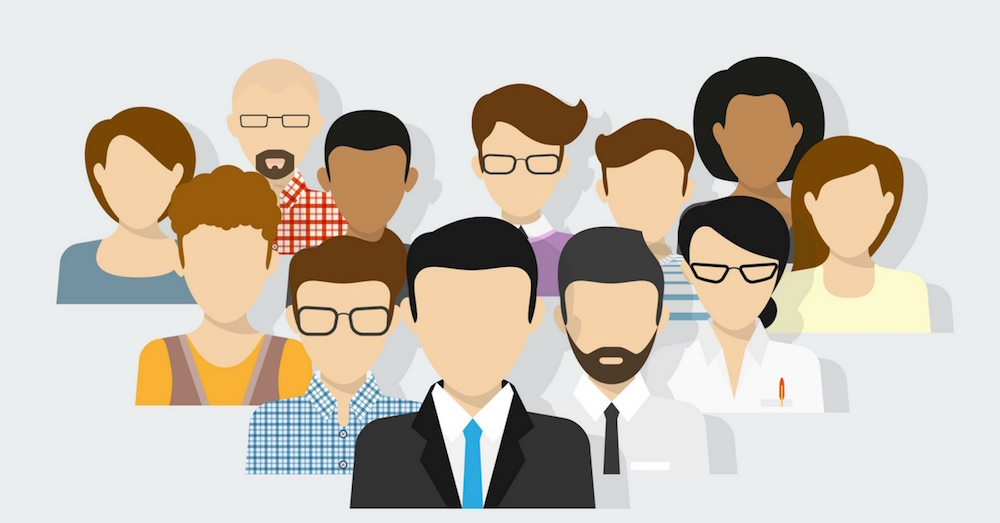 Before you start typing that post, ensure to know your audience. Because the first successful stage of social engagement is getting into the head of your audience. Even before you decide to post that clever post, tweet, sharing, retweet; you need to know what customers expect from your social platforms. Many businesses make mistakes by simply assuming what customer what from their social media platform, and this is why they fail in engaging with their audience. And when they fail to engage with customers in the right way, they start stretching their heads in wondering what is to be done now, and what went wrong. To be triumph in this, you need to spend more time in discovering what are customers desires, needs, what type of content they like to see, keep a watch on which post has gained maximum popularity considering the social media engagement metric shared above. Think from the customer's point of view. Know what they are struggling for and how can you see your social media platform to resolve their troubles. Once you had spent ample time in knowing what type of content your customers are seeking for, nobody can stop you.
Host a giveaway contest
Another excellent way to engage with your customers and increase social media engagement is to host a giveaway contest. This tactic is like having a bowl of cherries after a delicious meal because it will allow customers to win something, and who does not like winning? In the contents, you can ask participants to engage using links, images interlinked with your brand. This will compel them to know more about your brand and also encourage them to share more about your brand to their social media followers. This will increase the excitement of the existing followers and open doors for new followers.
Summing up!
Working on a social media engagement is a continuous cycle. Before putting your strategies into action, plan your tactics and strictly adhere to them. Ensure to post frequently, so that your social followers do not have to wait long to see the latest updates on the social platform and you don't lose connection with them. Also, you can make the best use of social media influencers for helping your brand be alive in the digital sphere. Social media engagement is a compelling way to bring your brand in the eyes of the people. Use statics in your content to gain them their trust, showing them that you are sharing the right information.
Leverage the platform of social media, get social, and shimmer new digital business success.
 Not sure about where to start? No new ideas? Get in touch with our social media experts. We'd love to help you to put your brand's best image on digital platform and help you build strong social media engagement.